bluesinthenorthwest.com goes to the U.S.
Posted on: Friday, Nov 10, 2006
I'm away on business for a whole week – the taxi arrives at 7.15 tomorrow morning! aaargh! This is why I am sitting here at home with a lovely glass of Koonunga Hill rather than being at one of the many blues events scheduled for tonight.
I'm going to be in Franklin, MA on an internal training course. The course sounds like fun and there will be delegates from all over the U.S. and Europe. Being internal means that there will be no customers present and as such it should be a little more relaxing than usual business trips.
I hope to be able to have a day of touristy stuff this weekend before the work starts on Monday, I also hope to be able to get to at least one gig while I am out there.
I have consulted Boston Blues for information; the N.E. of the U.S. seems to be a hotbed of blues activity. I originally hoped to go and see Tab Benoit at the legendary Chan's in Providence but the gig is already sold out, I was also recommended Josh Barber but his gig was cancelled. What I plan to do then is to pop over to Milford, the next town from Frankin to see Timo Arthur. There is a treble bonus in this plan…
1. The club Fat Boy Bill's is only 10 miles or so from my hotel. This is very achievable in a taxi, so a beer or two will be possible.
2. I heard that ace north eastern blues band leader and harp blower Ryan Hartt says that Fat Boy Bill's is one of the best blues bars in the region.
3. Timo sounds pretty OK from his website.
There also seem to be a lot of blues jams going on in the region, I don't expect to have a great deal of free time in the week, however, just in case, I am taking an Astatic, cable and a handful of harps.
I'm taking my camera and will post some pics if I get the chance.
Back next weekend. Watch this space.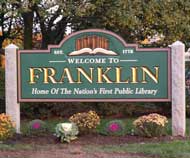 Comments Off

on bluesinthenorthwest.com goes to the U.S.